Sunnies
$15.00
$22.00
Introducing STUCKIES® Sunnies, the perfect solution for active kids who need sunglasses that stay on. Designed in Stockholm by a young mother, STUCKIES® are made from high-quality materials and are built to last. With a comfortable fit, STUCKIES® Sunnies are perfect for kids of all ages. Don't let the sun get in the way of your child's fun - pick up a pair of STUCKIES® today!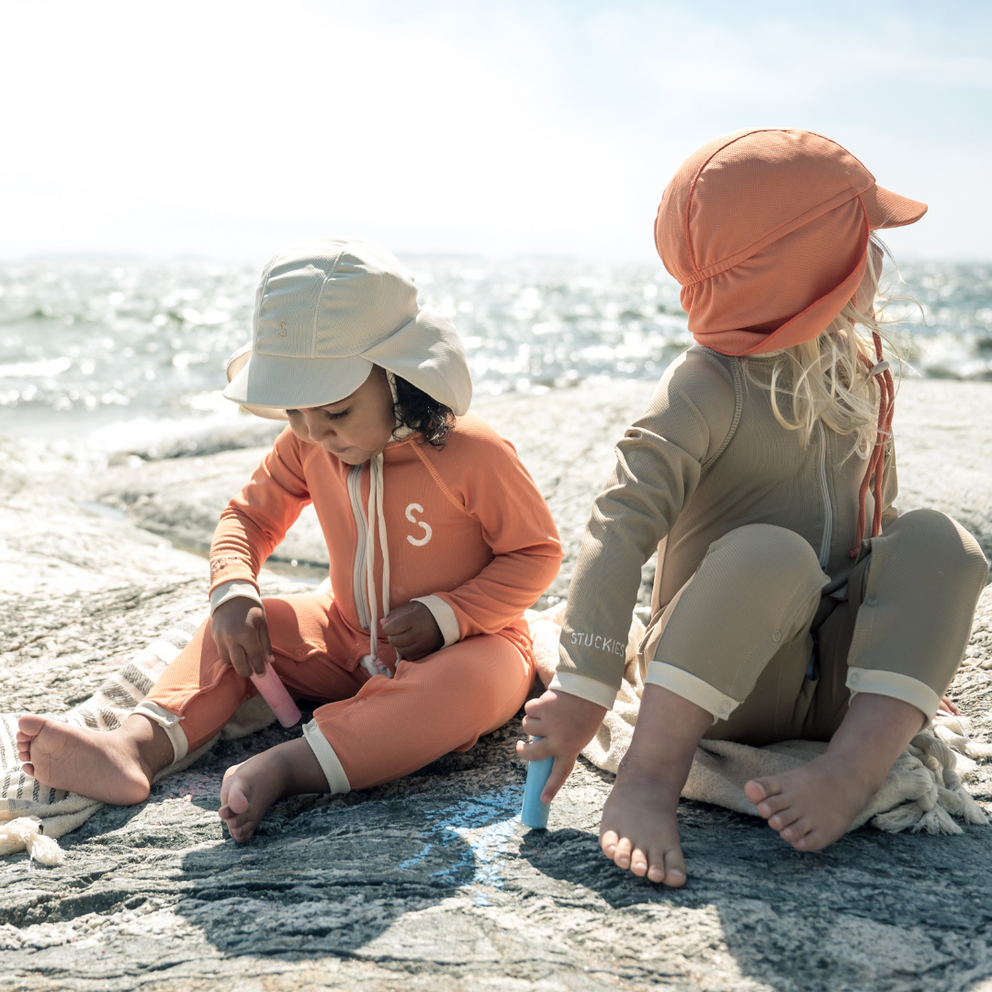 UPF 50+ Swim Onesie
$54.00
Our STUCKIES® easy-change technology, makes changing diapers and going to the bathroom a breeze, with buttons along the inside seam of the suit that let you quickly and easily get in and out without having to take the whole thing off.
UPF 50+ Swim Hat
$27.00
Our full coverage hats in UPF 50+ material keep your little one protected from the sun's harmful rays. 
Let customers speak for us