4 Pack Classics - mixed colors/sizes
$30.00 USD
$32.00
-7% OFF
Size
10/15 (No Anti-Slip)
16/18 (Anti-Slip)
19/21 (Anti-Slip)
22/24 (Anti-Slip)
25/27 (Anti-Slip)
Color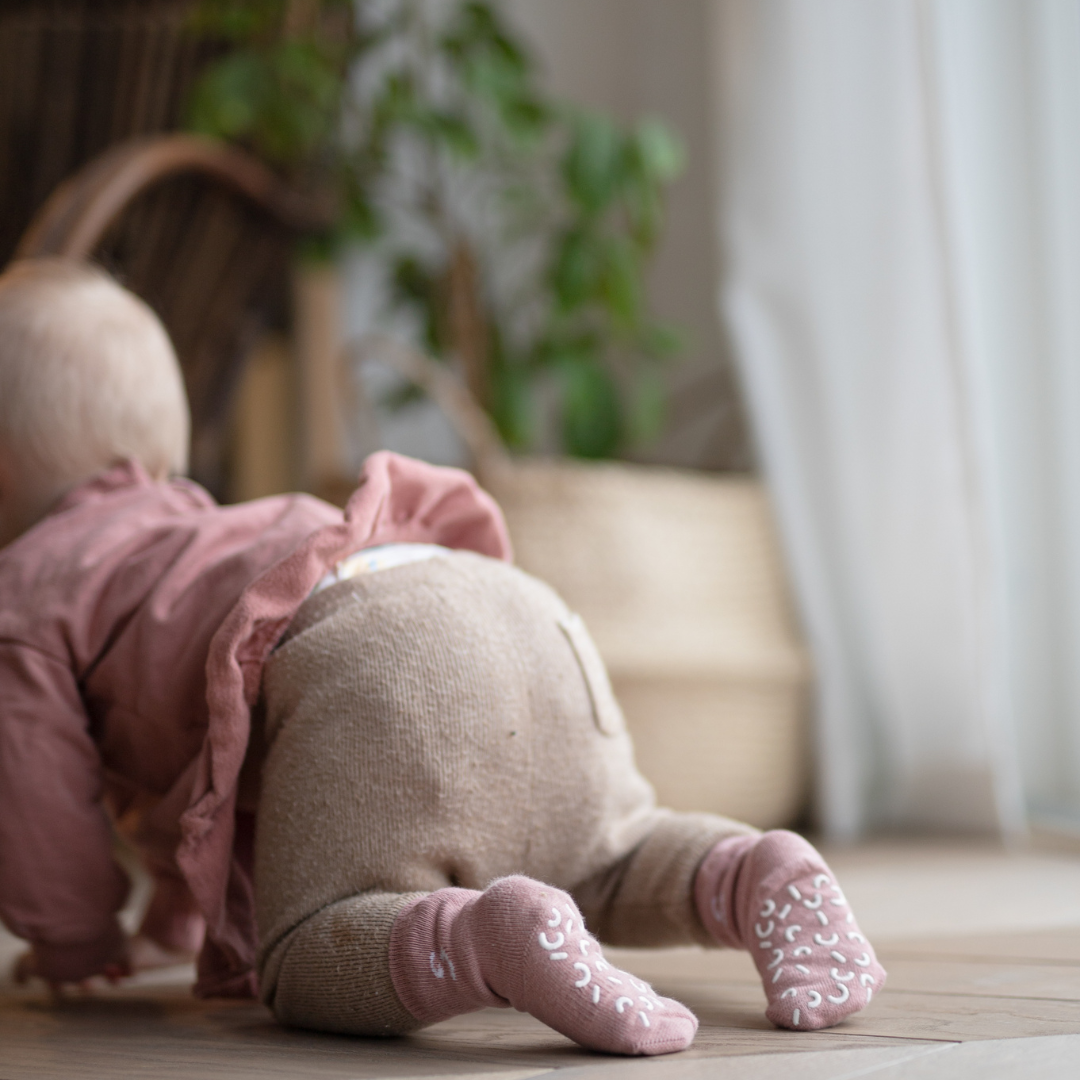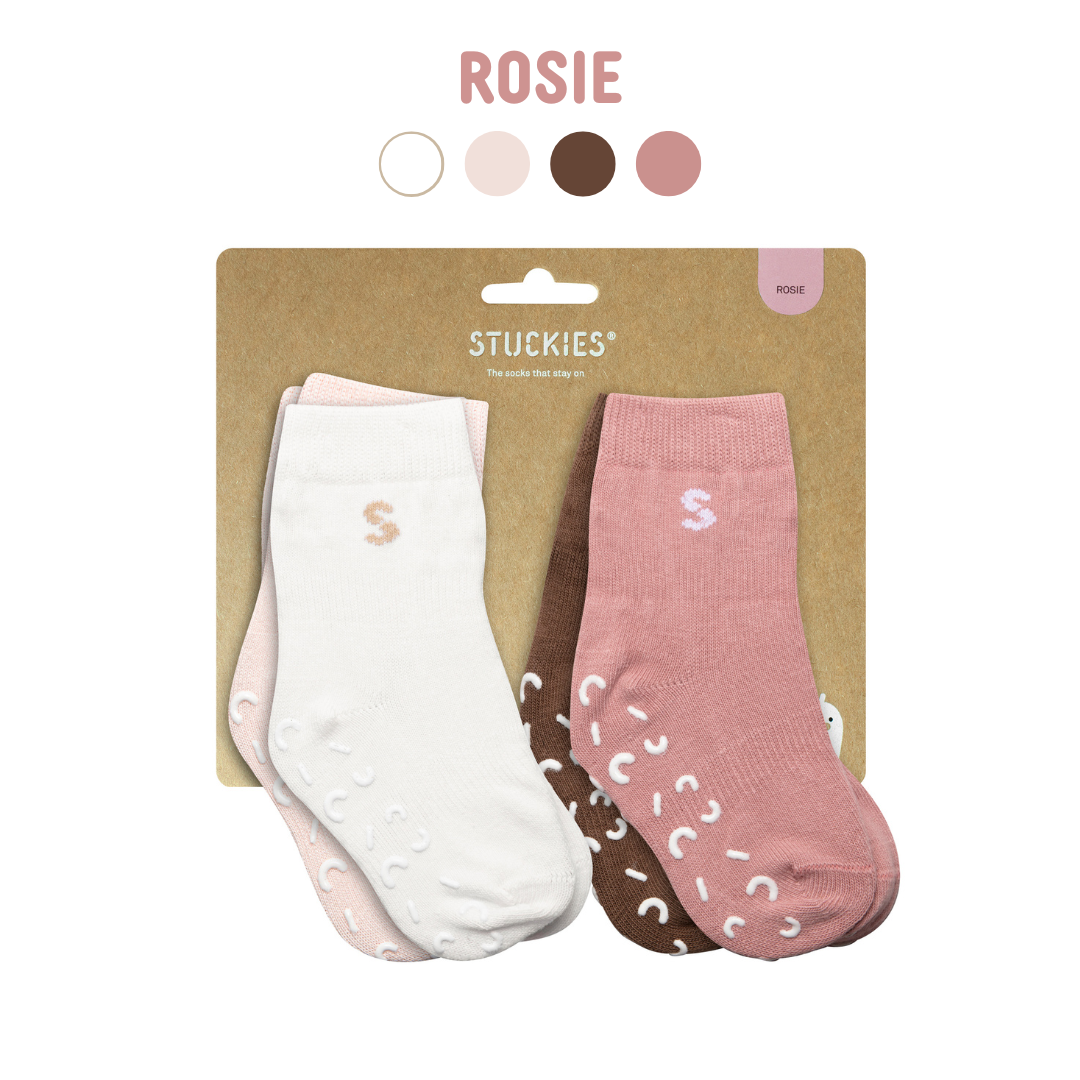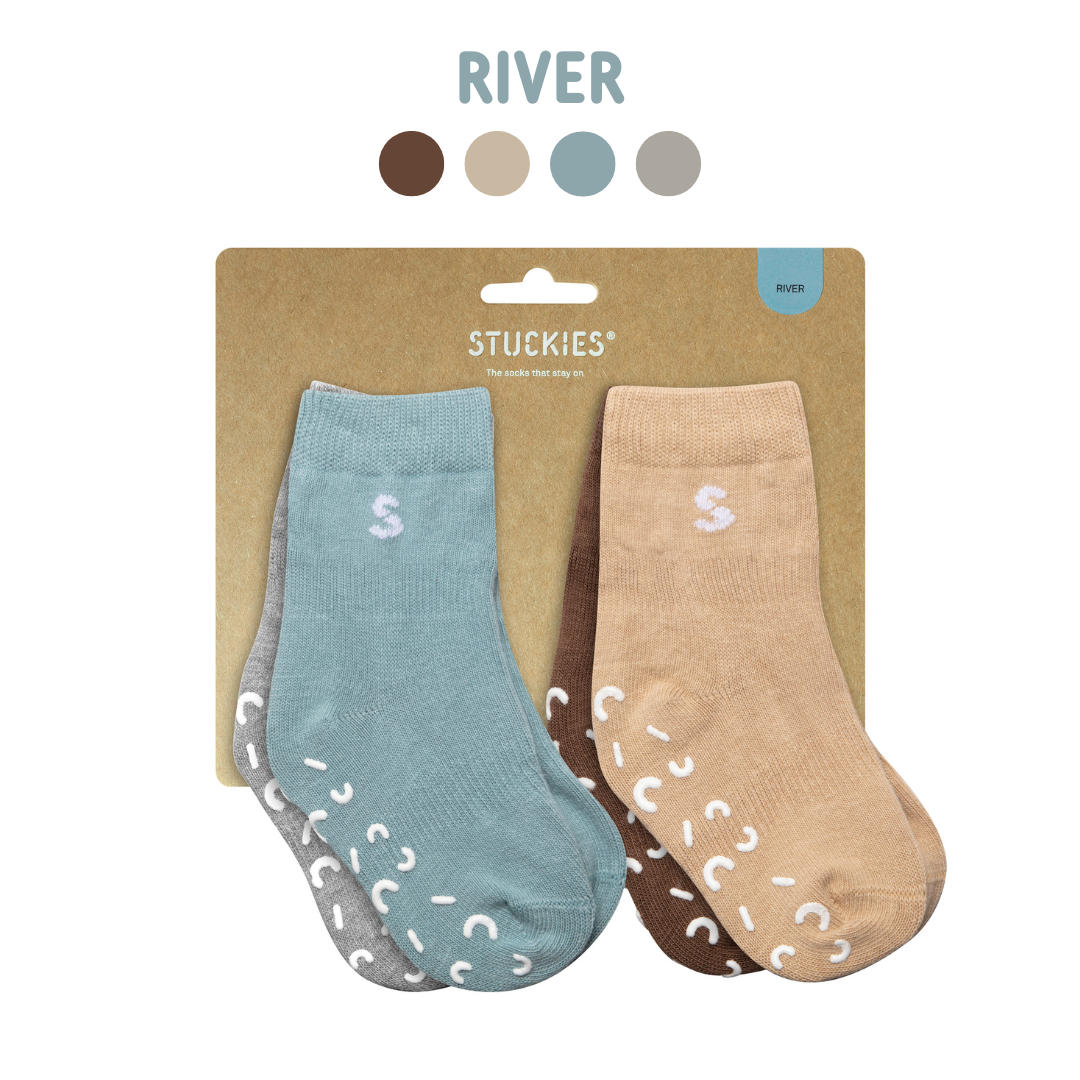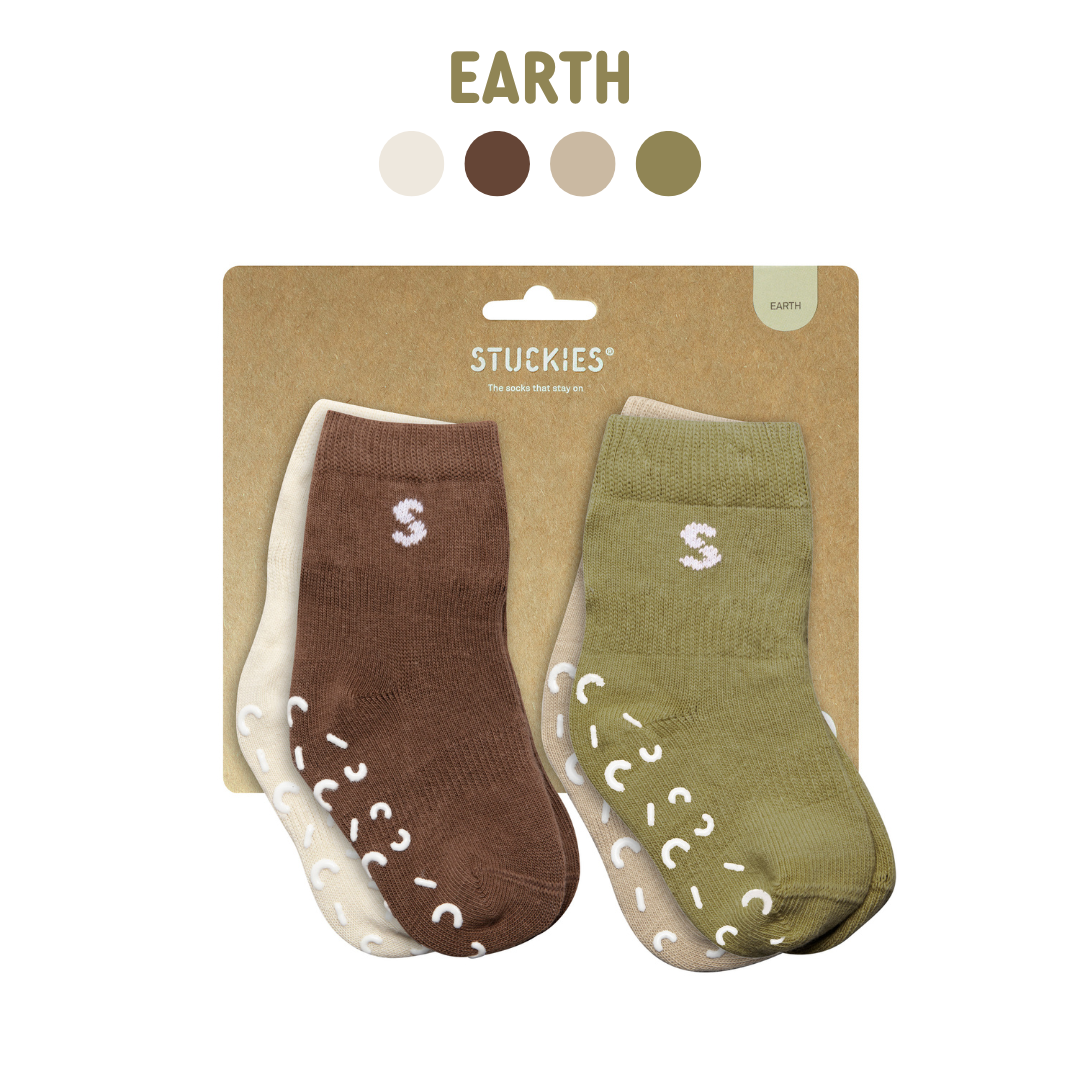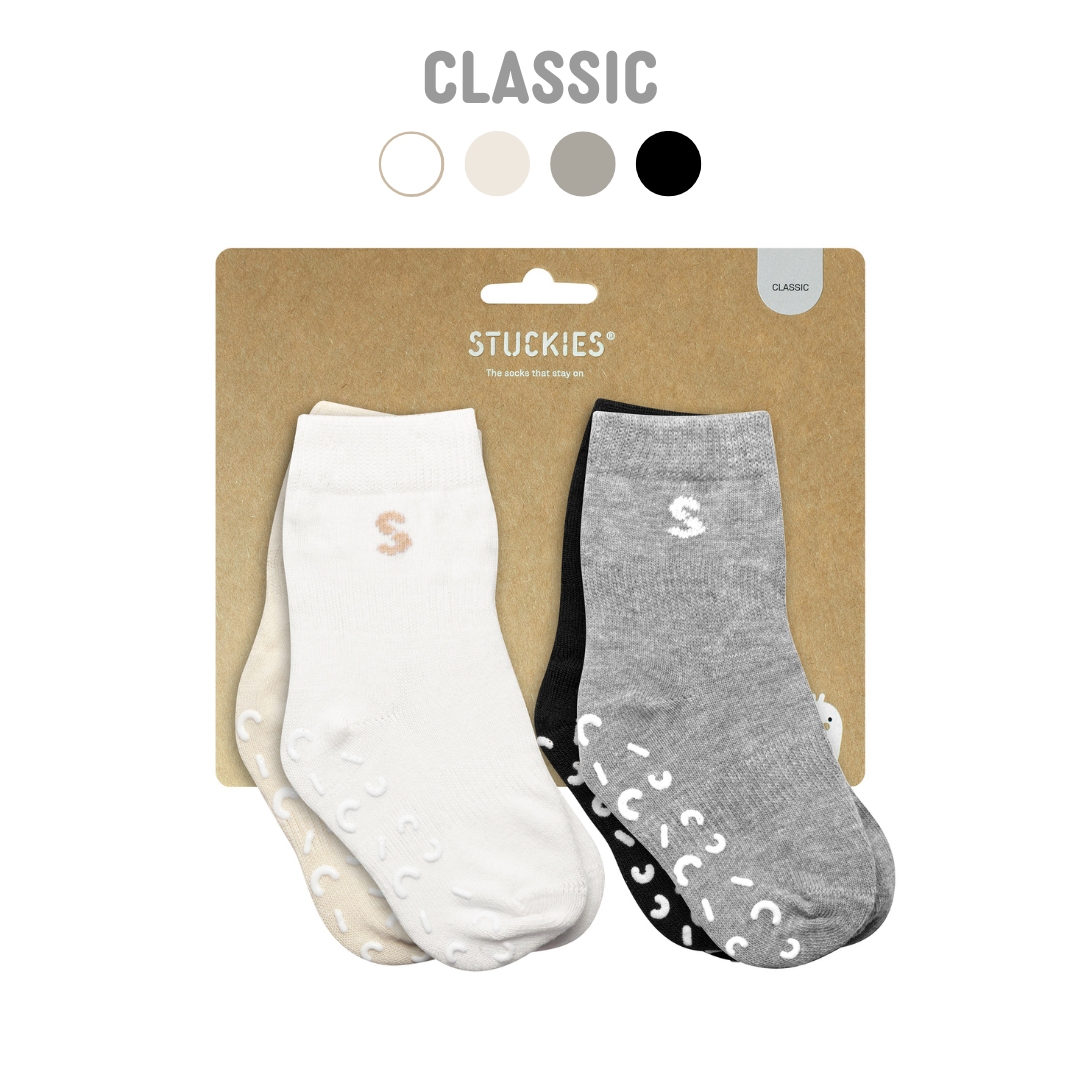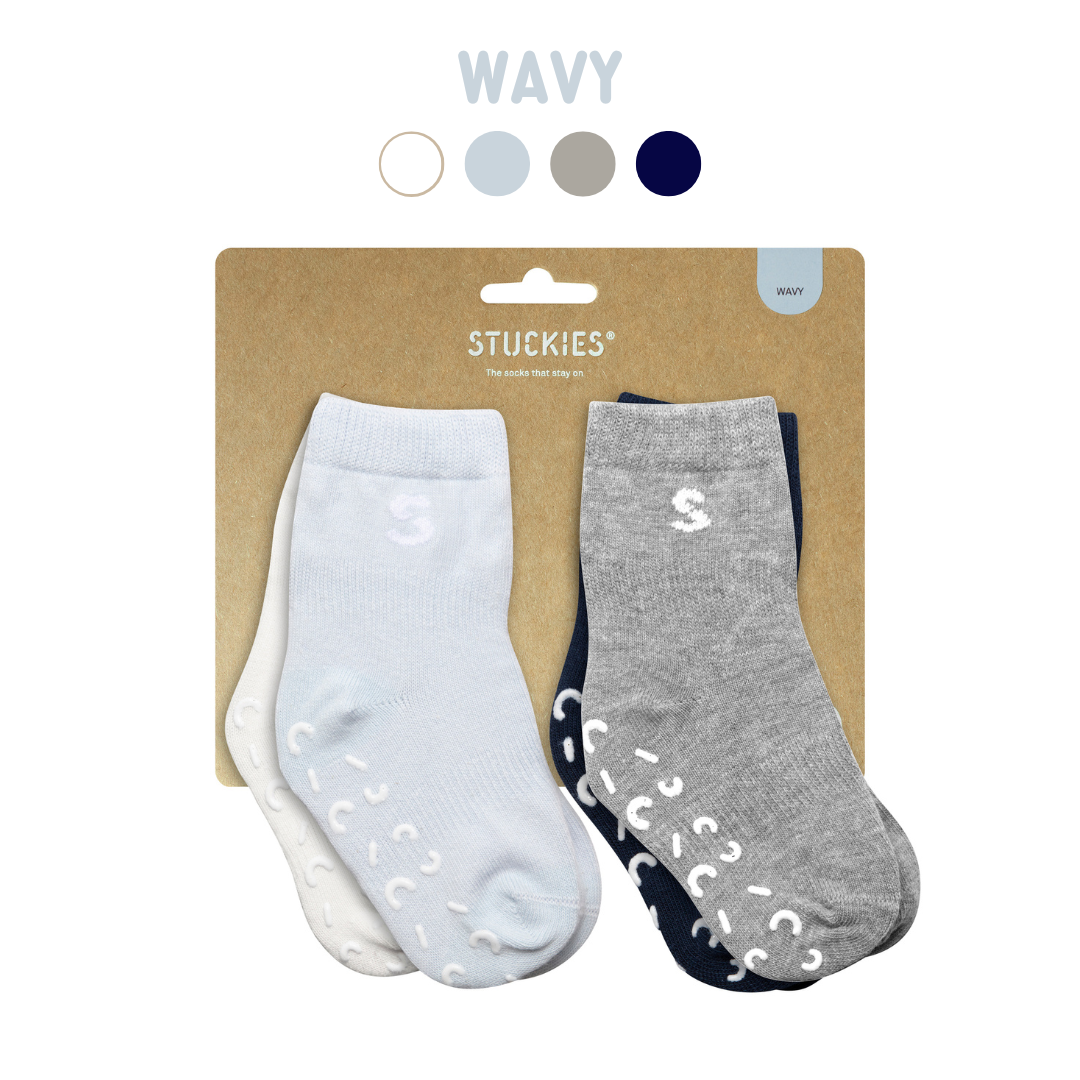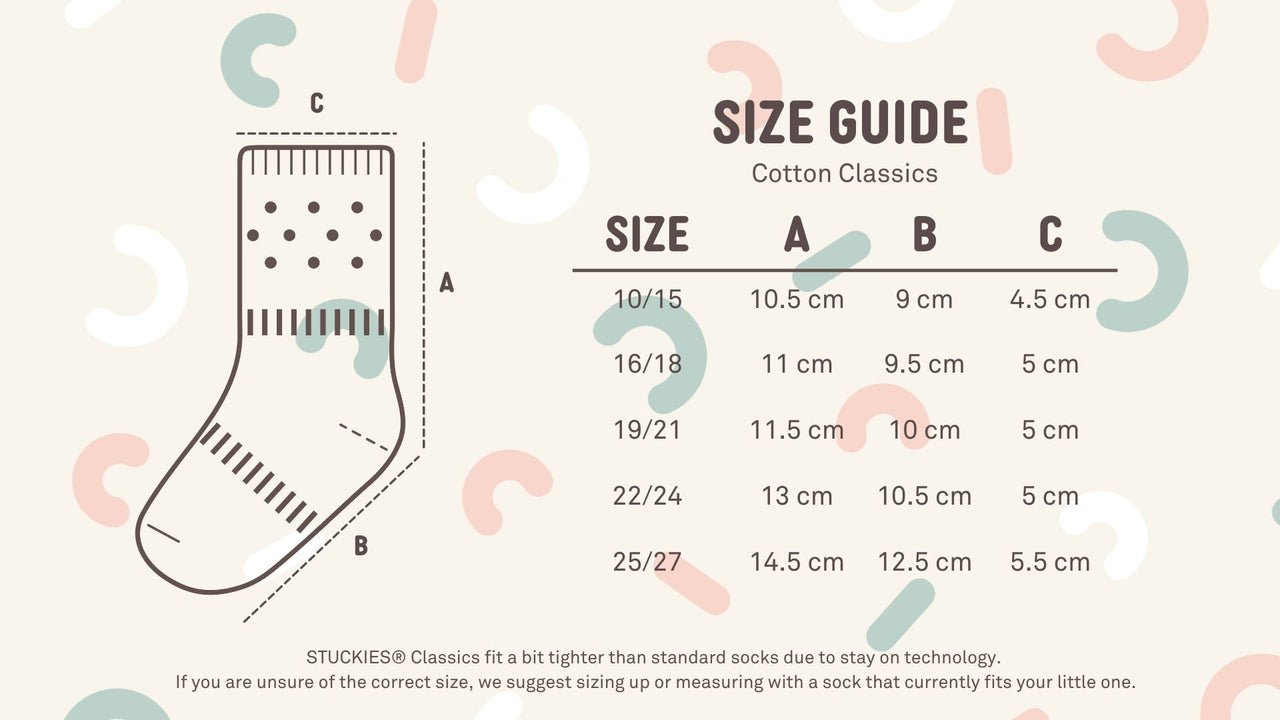 People often buy
Total price:
$43.00
$45.00
Bästa strumporna
Aldrig använt andra strumpor till sonen sen jag upptäckte stuckies, nu inne på fjärde storleken. Lite svåra att ta på ibland, kan behövas stretchas litet, men ramlar aldrig av foten. Fina färger!
Holy grail
I had been looking for socks for my little princess who had started to walk but was falling so often with the normal socks. Once she wore these socks she hasnt been able to pull them off . She has also started walking longer strides without support. I became a proud mamma just by making a simple change i.e finding the right socks for my girl. Thanks for making these awesome socks....
Regards
Proud mama
Amazing
I wish I had heard about Stuckies earlier. The socks stays on the whole day until I remove them. Just amazing! :)
Fina och sitter alltid kvar!
Så nöjd med mina strumpor! De har följt med från nyfödd och kommer inte sluta med dem. Håller i tvätt och är fina i färgen och sitter kvar på foten. 5/5!
Dom bästa på marknaden
Dom sitter där dom ska, gör sitt, fint material och är snygga!
Är så nöjd och kan inte använda ngt annat!
Premium Solutions for Parents
Our products and technical solutions are designed by our founder, who draws from her own experience as a mother to create premium solutions that meet the needs of parents.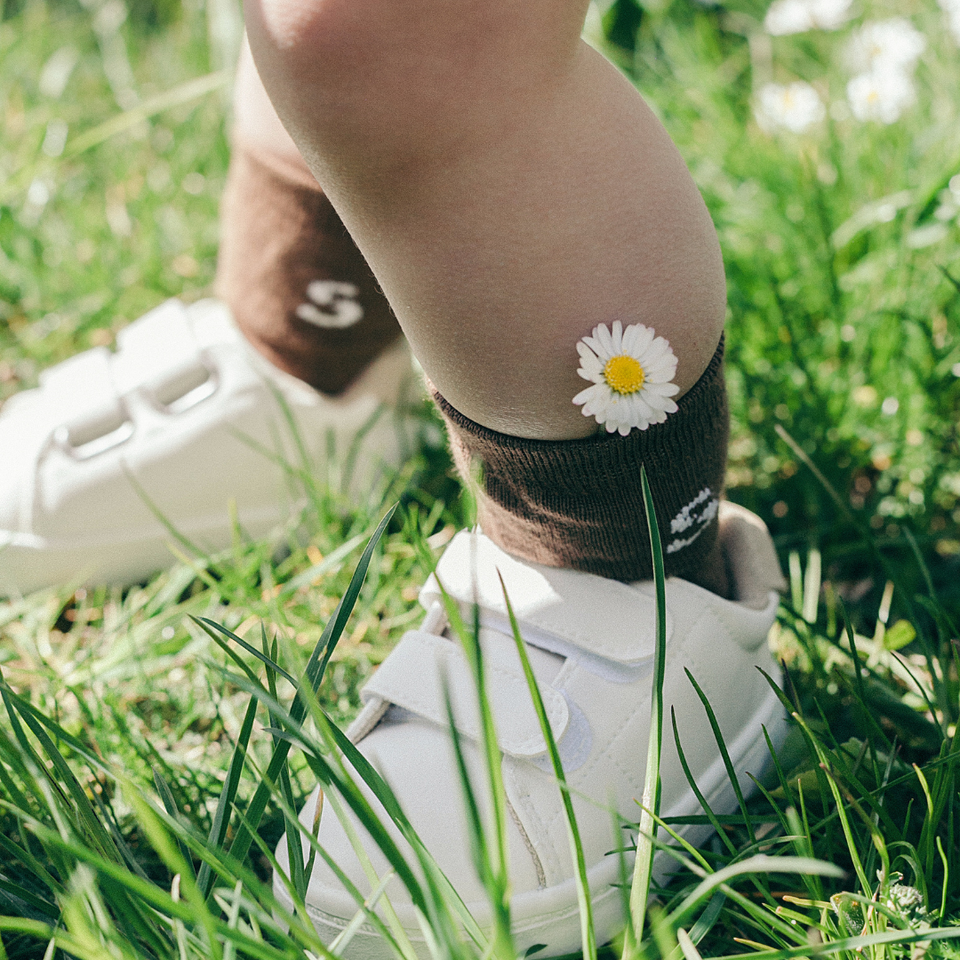 Anti-Overconsumption Approach
We are committed to helping parents reduce their consumption of baby and children's products by offering innovative technical solutions that are sustainable and eco-friendly.
Compassion for Children
We have a deep-rooted passion for children. Our founder's vision of combining entrepreneurship with charity for children is what led to the creation of STUCKIES®, a brand that aims to make a positive impact on children's lives.